The best UI design tools will save you a lot of time and effort. Whether you're creating a basic wireframe or a fully functional prototype, these tools will help you do so faster and more efficiently, by removing the need to reinvent the wheel, time after time.
The question, though, of which are the best UI design tools to use is a controversial one. A decade ago, Sketch ruled the roost, but since then a flurry of capable new contenders have made it difficult to know where to turn. To make things clearer, we've slimmed down the field in this article to the absolute best UI design tools available today.
Meanwhile if you're looking for more general tools, see our guide to web design tools. Or you're a non-coder and just want to get a site up and running in the easiest way possible, check out our roundups of the best website builders and top web hosting services.
The best UI design tools in 2021
If you just need to create wireframes, then MockFlow is one of the best UI design tools for doing so. It's great for working on initial ideas and enables you to build basic layouts quickly, which is sometimes all you need to get thoughts into a presentable form. There's a good free plan for single users to get you going, while paid plans include advanced features and collaboration and sharing tools.
If rapid wireframing is what you're looking for, then Balsamiq is a great option. You can quickly develop structure and layouts for your projects with ease. The drag-and-drop elements make life easier and you can link buttons to other pages. This means you can quickly start to plan your interfaces and then share them with your team or clients. There's no free plan, but a 30-day free trial is available.
Axure has long been one of the best UI design tools on the market, and is great for more complex projects that require dynamic data. With Axure, you can really focus on mocking up projects that are more technical and require extra attention when it comes to structure and data. Note that there are versions of Axure for Windows and Mac, but no web version, and no free version either.
Adobe Comp is the best UI design tool for those that find themselves creating and conceptualising on the go. Got an iPad or similar tablet with a smart pencil? If inspiration strikes when you are out and about, it enables you to develop a new concept on the bus, train, plane or just sitting on a park bench.
The app is free to download and use: you just need an Adobe ID, which is also free to set up. That said, if you pay for the Creative Cloud you'll get even more use out of it, as it can seamlessly to connect you to all your assets – photos, colours, brushes, shapes, fonts, text styles and graphics – through CreativeSync.
After its launch in 2010, Sketch quickly became the go-to UI design app amongst the professional globally. And although many rivals have chipped away at its market share since, its dominance as the industry standard has remained solid to this day.
Sketch enables you to create hi-fi interfaces and prototypes, and instantly preview them on mobile devices. One of the great features is Symbols, where you can design UI assets and elements for reuse. This helps create design systems and keep your interfaces consistent. From there, you can easily export your design into a clickable prototype.
Note that Sketch is Mac only, and there's no free version, although there is a free trial. Sketch was previously available to buy for a one-off fee, but has now switched to a subscription model, starting at $9.99 a month.
For more details, read our full Sketch review.
Proto.io allows you to create lifelike prototypes from rough ideas right through to fully fledged designs, right in the browser. It provides a lot of possibilities for your projects, including detailed animations and custom vector animations too. You can start by developing initial ideas with a hand-drawn style, then work them into wireframes and finish off with a high-fidelity prototype.
Originally designed to prototype on mobile devices, Proto.io has expanded to allow users to prototype apps for anything with a screen interface, including Smart TV's, digital camera interfaces, cars, airplanes, and gaming consoles.
The Sketch and Photoshop plugins really help if you want to design using other tools, but Proto.io does handle the end-to-end design process well. Other features like user testing will also help validate your designs. Note that there's no free plan, but a 15-day free trial is available without providing credit card details.
Launched in 2016, Adobe XD has rapidly become popular throughout the design profession, and now rivals Sketch as the industry standard for digital prototyping. While each app has much to recommend it over the other, XD's big attraction over Sketch is that it works on Windows as well as Mac.
If you're a keen Adobe user and new to XD, you may not find the interface very Adobe-like to begin with – it is a jump if you've been designing in Photoshop for a while. But it does stack up to the other leading tools out there, and is worth it if you are a big Adobe fan.
XD is part of the Adobe Creative Cloud collection of design tools, but there's also a limited free version, or you can subscribe to the full version as a single app. For more details, read our article on how to download Adobe XD.
Also check our recommendations for Adobe XD plugins.
Marvel is another great choice when it comes to producing quick ideas and refining an interface. Focused on rapid prototyping, testing and handoff for modern design teams, it offers a really neat way of building pages and enables you to simulate your design through a prototype. There are also some wonderful integrations, which means you can insert your designs into your project workflow.
Figma is another browser-based platform that allows you to quickly compose and design interfaces. It also has mobile apps and desktop apps for Windows and Mac.
The Figma platform prides itself on being a collaborative design tool whereby multiple users can work simultaneously on a project. This is very effective when you have multiple stakeholders in a project that are involved in shaping the outcome. This is the kind of tool that would be ideal if you have a live project where a developer, copywriter and designer, for example, need to work on something at the same time.
Described as the 'end-to-end' UX platform, UXPin is essentially a UI design tool that also has a powerful ability to create design systems. It's a great choice for larger design teams that need to work off the same styles and guides, saving time with product development when collaboration plays a large part.
UXPin comes with thousands of ready made components for iOS, Material Design, Bootstrap and other common frameworks, so you don't end up reinventing the wheel every time. Customer support is great, and it's strong on collaboration features so you can get your stakeholders as involved as you wish.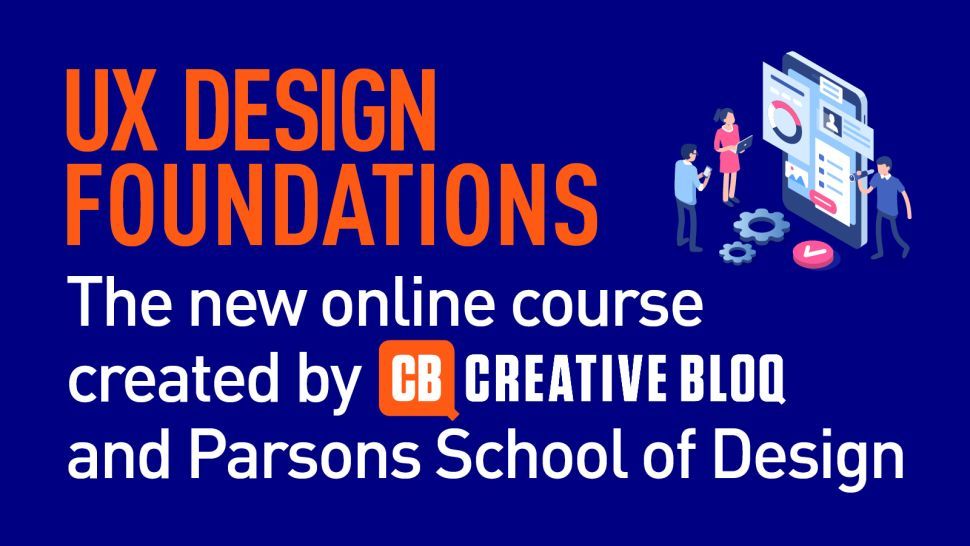 Want to learn more about UX and UI? Don't miss our UX design foundations course.
Related articles: